General
Standard Auction
Mobile Enhanced Auction
Mobile - Checkout
Mobile Bidding
The image below shows the mobile home screen for a guest: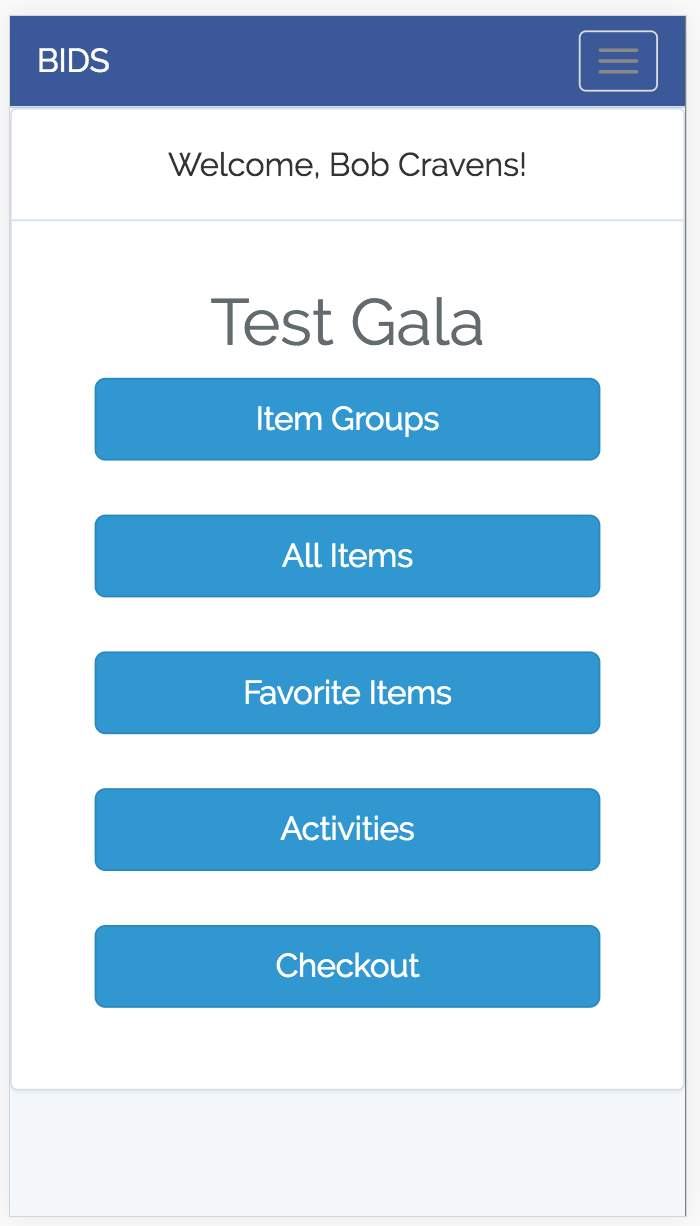 The mobile checkout feature can be enabled/disabled for the auction in either the configuration for the auction or by using the mobile admin application. Mobile checkout should be kept disabled for the following reasons:
If you elect not to use the mobile checkout feature.
Not all bids and donations have been entered. This prevents guests from checking out before their actual invoice is known.
You want to keep the guests at the venue until a certain time.
When a guest clicks the "Checkout" button when mobile checkout is not enabled they will see the message that you configured for the auction.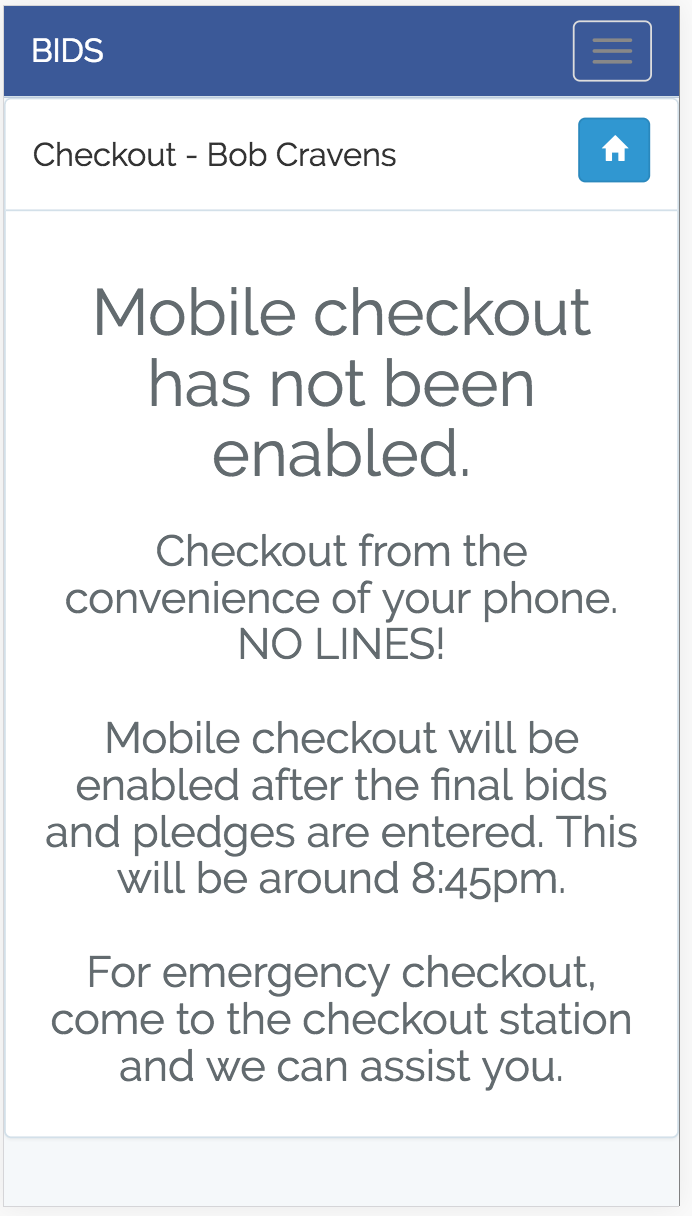 Once mobile checkout is enabled, the guest will see their invoice:

In the above case, the guest has a number of items / donations that were previously checkout. There are $802.80 to be checked out. When the guest clicks the "Check Out Now" button, they will be shown payment options: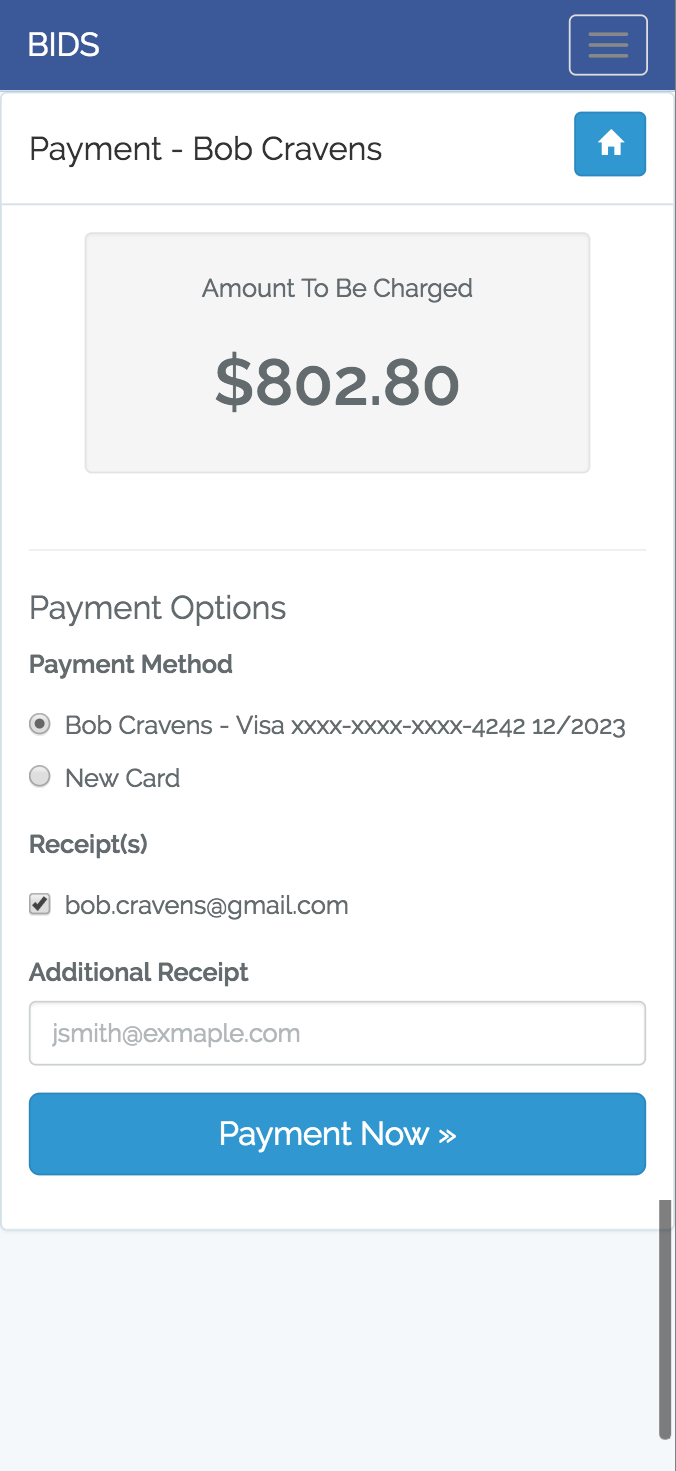 If they previously entered a credit card (at checkin), that card option will be available for them to select and quickly proceed to completing the checkout. If now card was provided at checkin, or the guest would like to use a different card they can enter a new card:

Clicking the "Payment Now" button charges the guest's card. The guest will then be shown their invoice completely paid:

The guest will also receive an email and SMS message thanking them for their payment: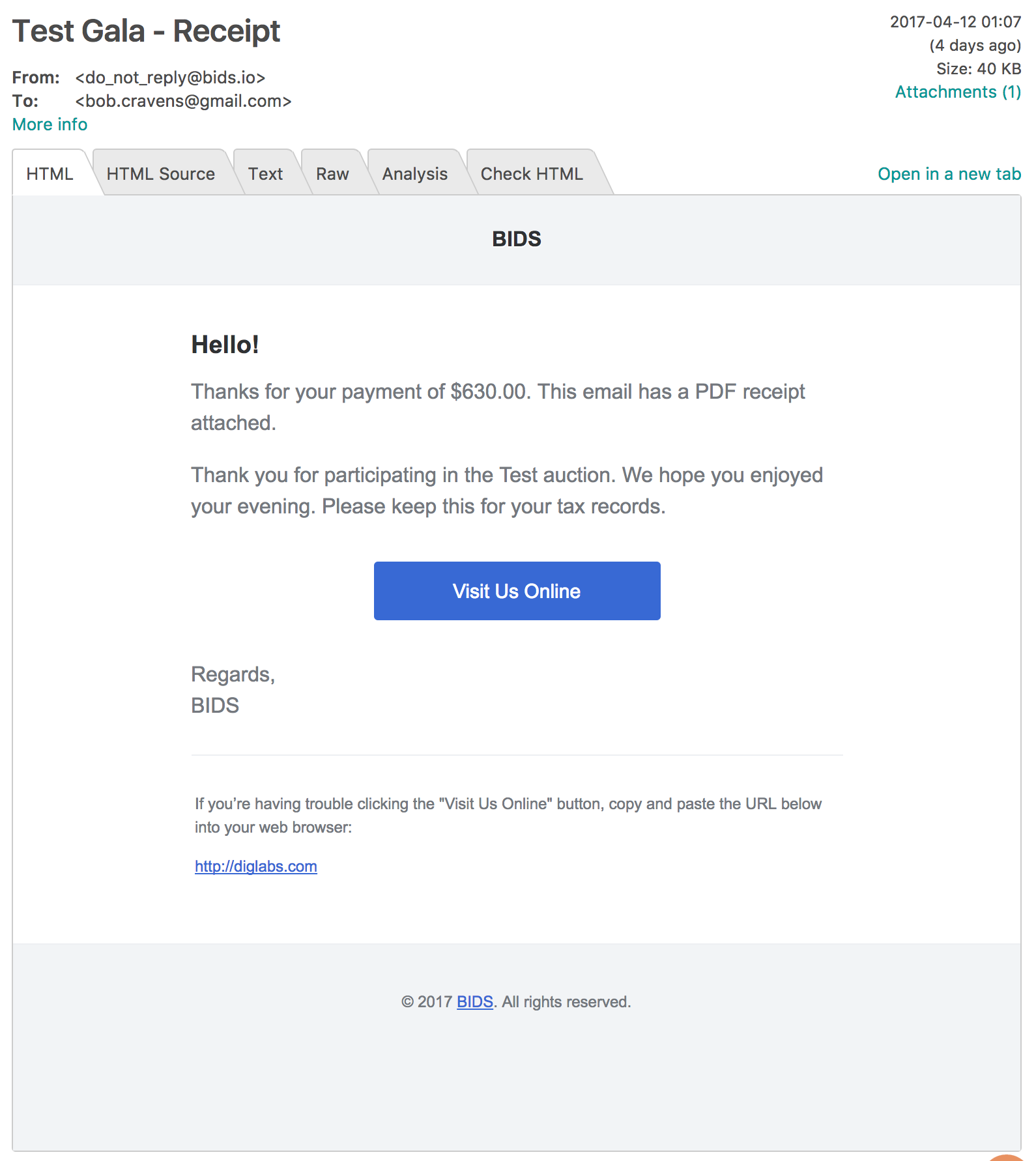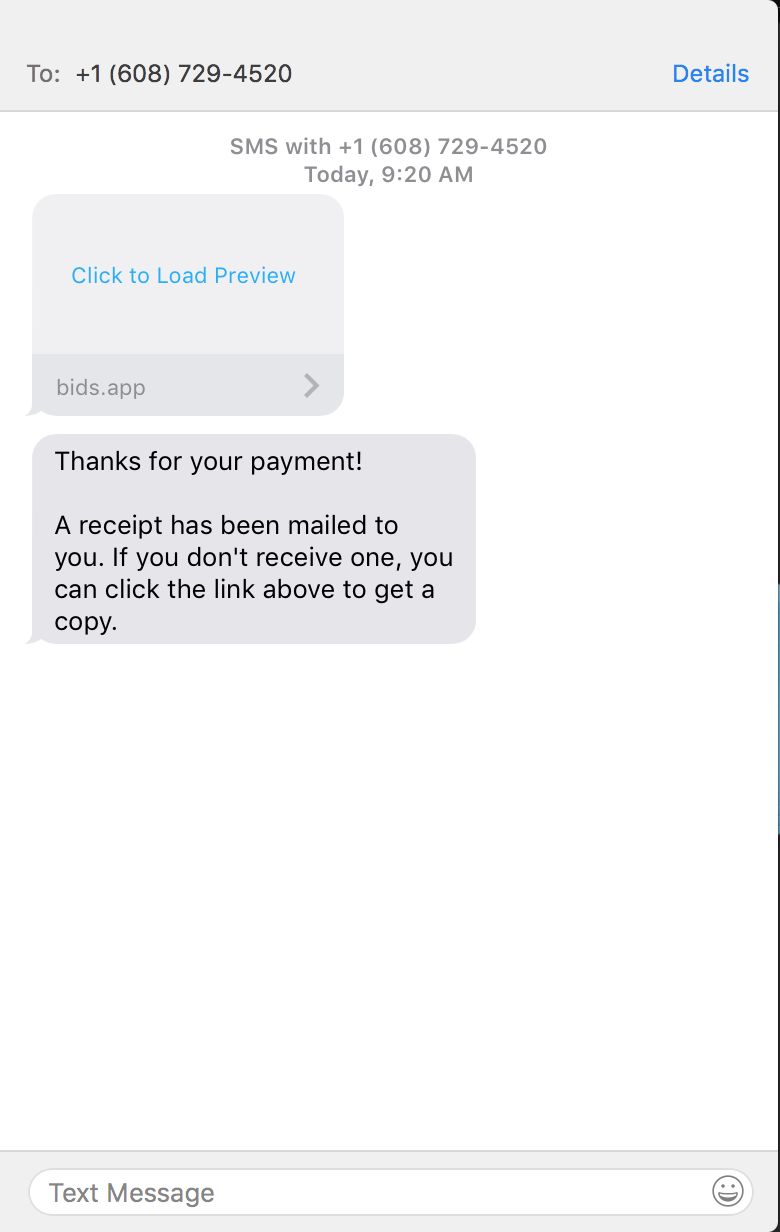 The email and the SMS message allow the guest to access a PDF copy of their invoice: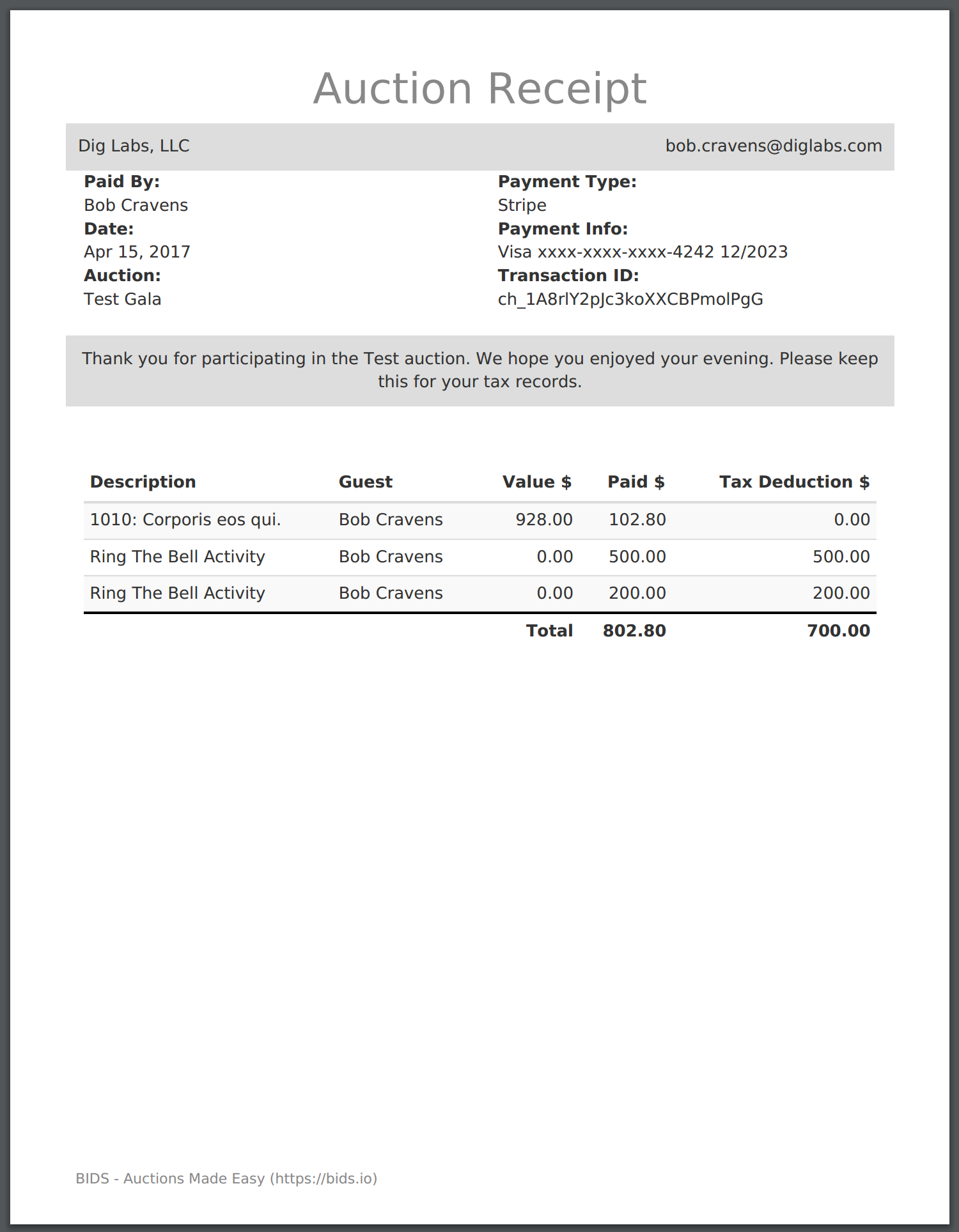 The invoice shows the itemized detail along with any tax deductible amounts from their payment.